Guided Anti-Lobster Meditation for Stress and Anxiety
Relaxation | Concentration | Sleep | Audio digital download
$15.00
Includes:
The lobster is your shadow. He's known you since before you were born. It will make even more sense the longer you sit with it. You'll come to realize he is all that's ever troubled you.
Your mind is a strange place, and HE knows it better than you.
The lobster is ancient. As human beings, we're not naturally equipped to handle dark forces of this magnitude. Some say there's no possibility of escape.
They're right.
He IS your anxiety, your stress, the hell in your own mind.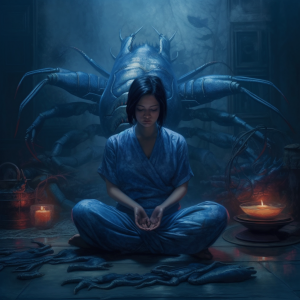 Yet, hope remains…
You can learn to fight back, to accept the shadows within. Paradoxically, this is the path to liberation.
Don't worry.
It'll be OK.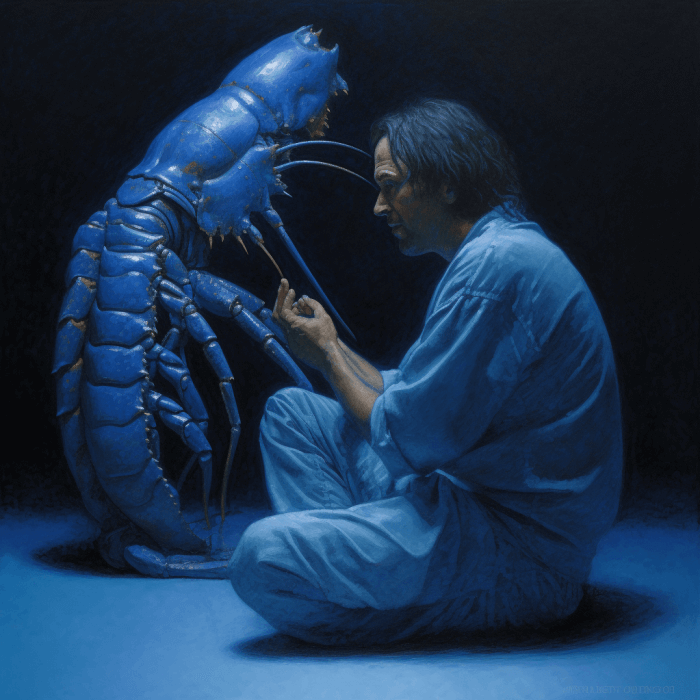 You're the one who let him in, and you're the one who has to clean up the mess. It takes time. It takes courage. It asks you to delve deep into your mind and sit with what's there. No fighting allowed. He can't hurt you if you don't fear him. You got this.
How to Use the Meditation
Find a quiet place to sit where you'll be undisturbed for 15 minutes.
Wear headphones.
Close your eyes.
Listen to the guided meditation.
Allow the lobster to do his worst.
You can repeat this process any time you're feeling stressed, anxious, overwhelmed, or if you're having trouble sleeping.