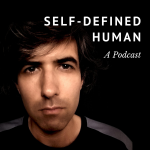 Nonviolent Communication is an awesome approach to learning how to say what you mean and mean what you say. NVC teaches you to think and talk in a way that tries to serve life, rather than disconnect us from our feelings and needs (the way we're normally taught to communicate).
Here's how you can learn NVC:
1. Search "nvc marshall rosenberg" on YouTube and watch the 3-hour video with him in the red shirt.
2. Read his book "Nonviolent Communication: A Language of Life"
3. Practice a lot.
4. Be prepared for all your friends to get angry.
5. Keep practicing.
Good luck!
More about Nonviolent Communication.