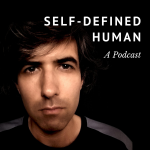 Spiral Dynamics is a framework for making sense of the forces that drive culture. It helps you understand why YouTube commenters are such jerks. Also, why the Godfather cares so much about respect. And why Osho started his cult. And why air traffic controllers aren't to blame for mid-air collisions.
I'd take it to a desert island.
Stay tuned for more episodes on the other colors.
(Instagram live, April 26, 2023)
0:00 – Introduction
3:17 – The Ice Cream Truck Song (the Entertainer)
6:55 – Spiral Dynamics
10:23 – Overview of the colors
20:01 – Zagreb mid-air collision
27:27 – Osho, Wild Wild Country
28:50 – Yellow (systems thinking)
31:19 – Purple (animism, shamanism)
34:08 – Still DRE
39:46 – Leo Gura (actualized.org)
42:55 – Red
44:29 – Sacred cows in FB groups
46:10 – Revenge of the Nerds
47:27 – Instagram algorithm
50:41 – Respect
51:40 – The Godfather
54:09 – YouTube comments