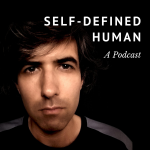 Hey! This work is important to me. Stay out of the way.
I'm an INTP and my kindergarten teacher said I was "oppositional."
Learn about why I started this online persona, why I hate McMindfulness, why I'm not a school shooter, and why you should clean your damn room instead of bugging me.
0:00:19 – Why are you so angry at teachers?
0:00:56 – Why I invented this online persona
0:01:28 – McMindfulness
0:03:57 – As an INTP, I know nothing.
0:05:21 – Mindful video gaming on Twitch.
0:07:38 – My history with teachers.
0:12:40 – I am a human being! Not a saint living on a cloud.
0:15:10 – Group identity doesn't matter to me.
0:17:00 – My job is to help people.
0:18:34 – I don't like it when my work isn't respected by adults.
0:23:45 – You should be able to DO THE THINGS YOU WANT TO DO
0:26:52 – Do I make myself clear?