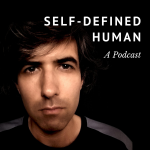 Cancel culture in the world of collaborative piano! David Servias sat down to interview me about trouble brewing in some of the Facebook piano groups.
Read the full story.
0:02:16 – What's the deal with Michael Korman? He seems to have a gift for offending people.
0:04:26 – Michael's post in the Collaborative Piano group.
0:07:29 – Did Michael know it would piss people off? Does he think it stops them from hearing?
0:10:47 – Getting kicked out of other groups.
0:14:55 – Is it bad to get kicked out?
0:18:00 – When is it weird to kick people out of groups?
0:20:13 – Are you intentionally pissing people off for fun?
0:22:25 – What separates Michael from other piano teachers?
0:30:43 – When people misunderstand and change the subject.
0:36:52 – Having disagreements in good faith.
0:46:19 – Should people be getting along? Is conflict good or bad?
0:55:41 – When the mob constructs its own narrative. How and when to defend yourself.